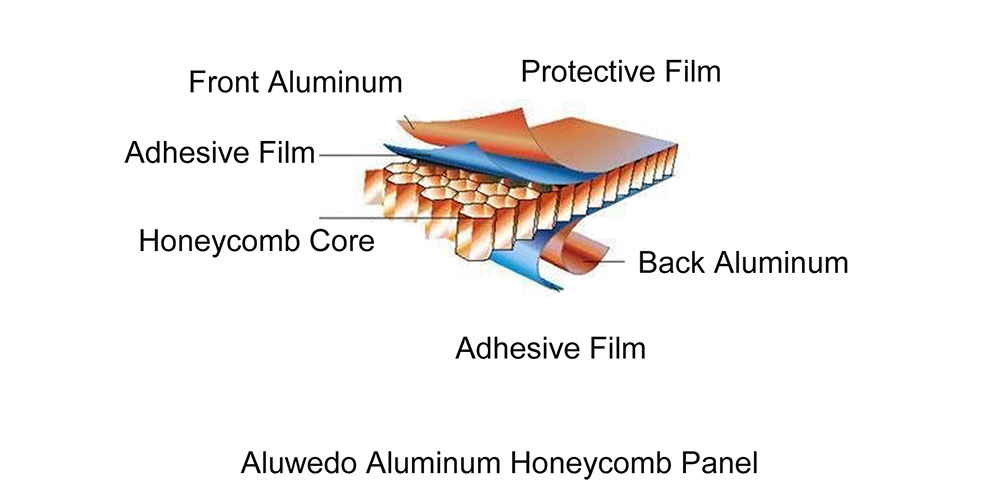 Aluwedo Aluminium Honeycomb Panels consist of two aluminium face sheets enclosing a hexagonal honeycomb aluminium core.
This innovative structure produces a lightweight panel featuring an incredibly flat surface with both heat and sound proof properties.
The strong core structure and smooth surface makes our Honeycomb panels the preferred choice for professionals in façade cladding, interior design, partitioning, vehicle building and many other industries.
Our Honeycomb panes offer outstanding reliability, excellent strength and impressive fire retardant properties. These attributes combined produce first-rate performance and a quality result time after time.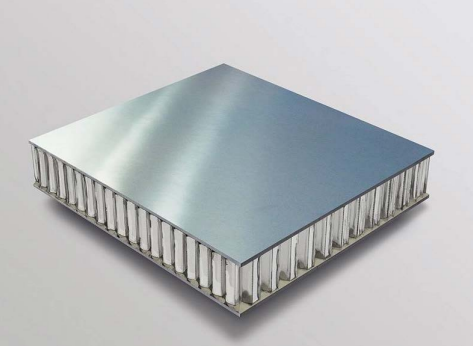 Excellent Strength
The unique Honeycomb structure features many interconnecting shapes creating a very strong panel, resistant to adverse weather conditions and other pressures.
Exceptionally Flat Surface
The aluminium surface panel is supported by the unique Honeycomb vertical cell structure therefore producing an exceptionally flat panel, available in various colours.
Light Weight Unlike
other composite panels featuring a solid core, the Honeycomb structure in our panel dramatically reduces the weight of the finished product.
Fire Retardent
The Honeycomb panel is made solely of Aluminium and can therefore prevent fire spreading and increase the safety index.
Insulating And Sound Proof
The Honeycomb structure absorbs sound well and can be used in sound damping and sound proofing applications. The structure will also act as a insulating material.