Aluwedo Digital is a brand new solution for Digital printing. A specially developed coating is applied to both sides of the panel providing vastly improved ink adhesion, far better than standard PE coating. The complete flatness of Aluwedo Digital makes the surface and your design look absolutely perfect. Aluwedo Digital can be machined after printing, with no cracks or damage to the surface.
Aluwedol Digital is also perfect for traditional screen printing as well as for hand printing. After applying ink images Aluwedo digital can be laminated with special films or coatings to protect the surface further or create a high gloss effect.
You can easily apply vinyl letters onto the surface in conjunction with printing.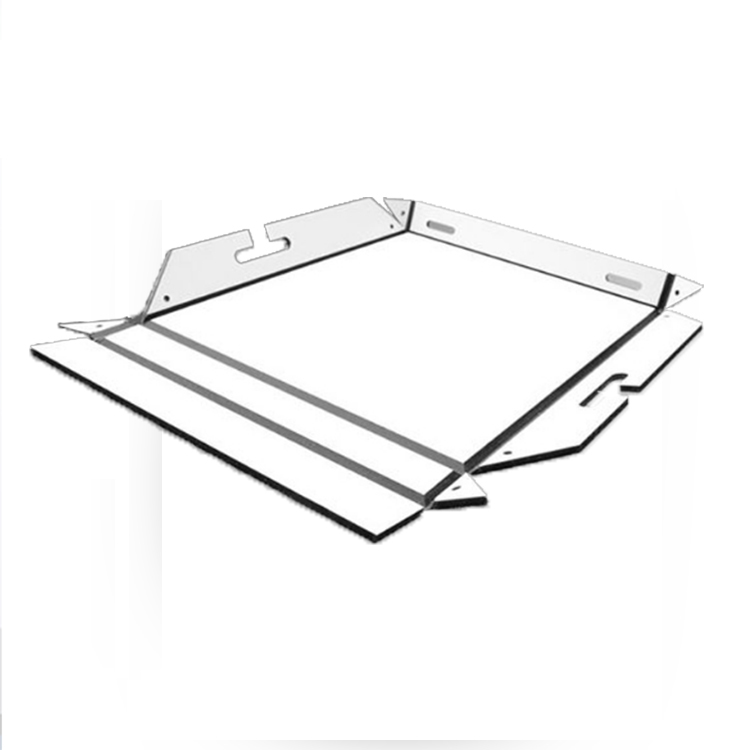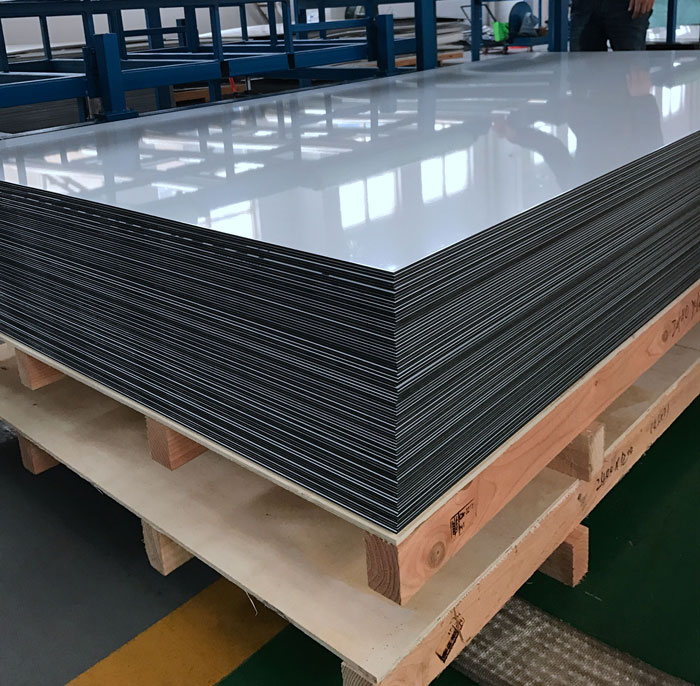 Panel Thickness (mm)

2

3

4

6

8

Aluminium Skin Thickness (mm)

0.21 0.30

0.40

Weight (Kg/m2)

3

4

5

6.6

9

Standard Sizes (mm):

 
 
 
 
 

1000 x 2440

*

*

 
 
 

1000 x 3050

*

*

 
 
 

1220 x 2440

*

*

*

*

*

1220 x 3050

 

*

 
 
 

1500 x 3050

*

*

*

 
 

1500 x 4050

 

*

*

 
 

2000 x 3050

 

*

*

 
 

2000 x 4050

 

*

 
 
 
Dimensional Tolerances:

Thickness (mm)

– 0 + 0.2

Width (mm)

± 2

Length (mm)

± 3

Diagonal (mm)

± 5

Thermal Expansion

2.4mm/m @100˚C Temp Difference

Aluminium Thickness (mm)

Where applicable as specified in EN485-4
Surface Properties:

Paint Thickness (micron)

20

Pencil Hardness

>HB

Toughness of Coating

3T

Temperature Resistance

-50˚C to +90˚C

Impact Strength (kg cm2)

50

Boiling Water Resistance

Boiling for 2hrs without change

Acid Resistance

Immerse Surface in 2% HC1 for 24hrs without change

Alkali Resistance

Immersed surface in 2% NaOH for 24hrs without change

Oil Resistance

Immerse Surface in 20# engine oil for 24hrs without change

Solvent Resistance

Cleaned 100 times with Dimethylbenzene without change

Cleaning Resistance

>1000 times without change

Peel Strength 180˚

>5 Newton / mm
Panel Thickness Properties (mm)

2

3

4

6

8

Sound Absorbtion NRC

0.05

Sound Attenuation Rw db

23

24

25

26

27

Water Absorbtion % By Volume

0.01

Thermal Performance R Values

0.0047

0.0080

0.0113

0.0180

0.0246

Core Composition

LDPE

Fire Performance

Class 1 BS476 PT7

 

Class O BS476 PT6

Tensile Strength

149MPa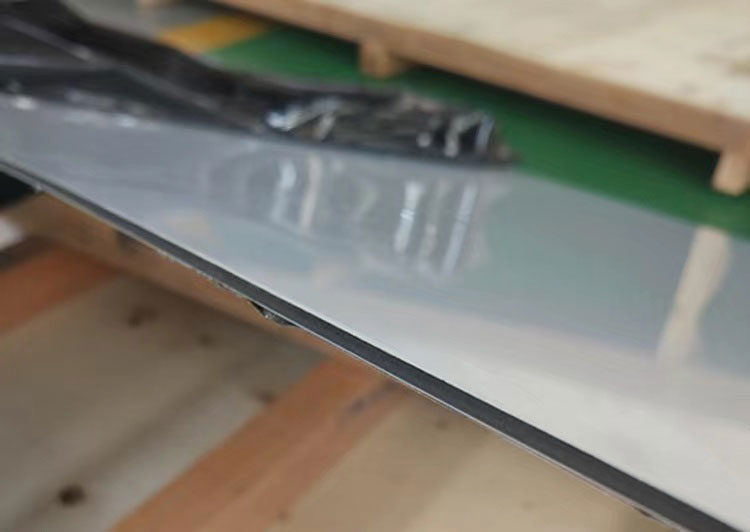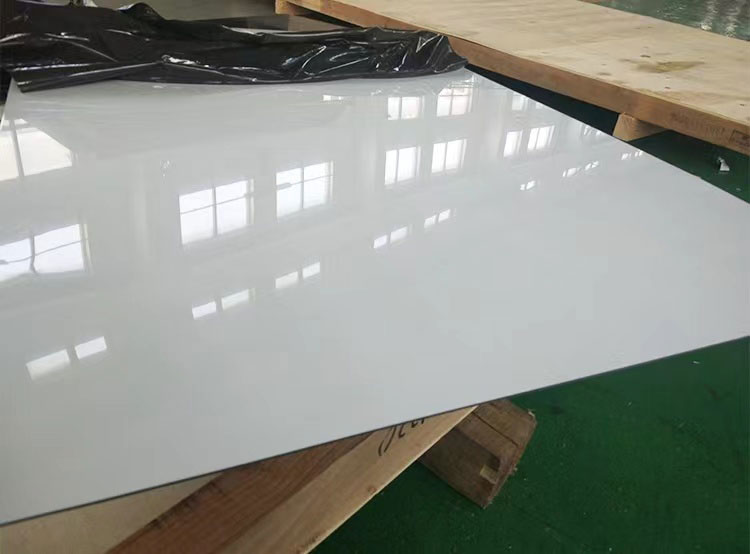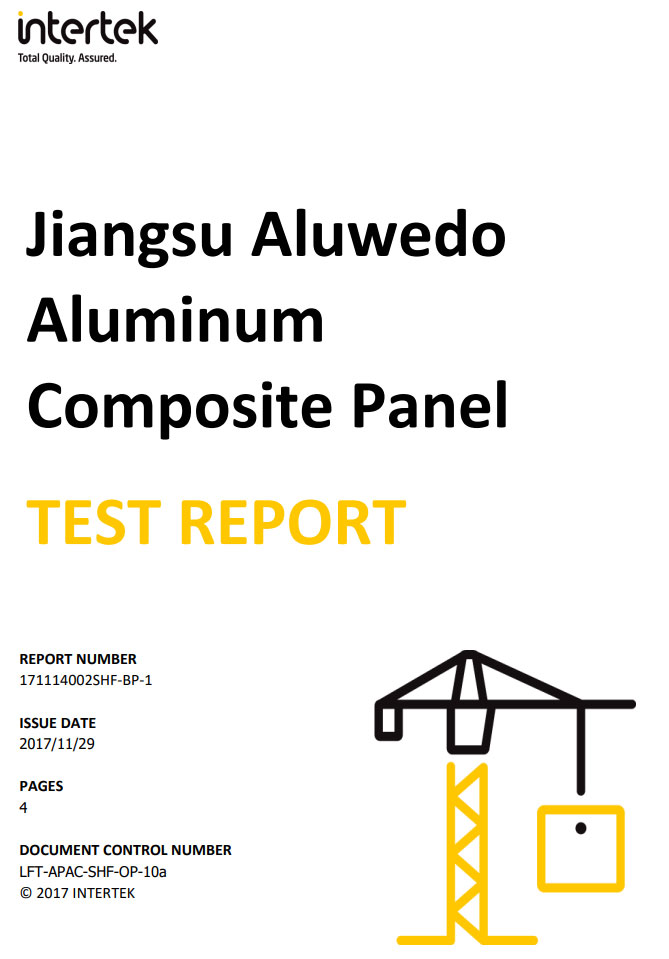 Let's see it in a little more detail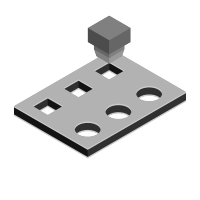 Punching and die-cutting
The composite panel can be punched and die-cut with CNC. The result ranges from the creation of pointillist or artistic style patterns to complicated and detailed drawings on the facade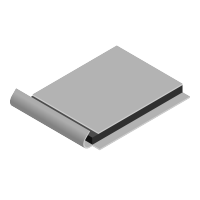 Edging
There are three types of edging:
· Simple, which hides the edging
· Double interior, hides the edge and part of the back
· Double outside, hides the edge and extends a flange that hides the joints with other panel sheets.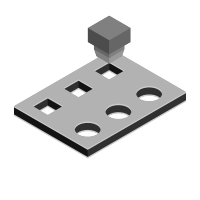 Roller bending
The panel can be easily bent following the minimum necessary bending radii. To do it, it is best to use bending machines with 3/4 rolls.
By bending the product, columns can be covered, concealing the corners with a rounded appearance, etc.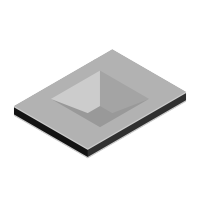 Stamping and engraving
With more limitations than the previous transformations, we find that in the panel, through modifications in its depth, it is possible to make engravings creating forms without having to get to cut-die the panel.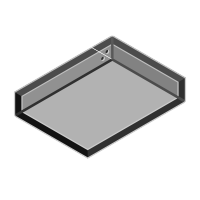 3D Forming
The 3D forming process, besides of being used to manufacturing aluminium composite panel for hanging systems, can also be used to create projected three-dimensional surfaces.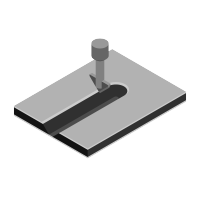 Milling
The milling of the panel gives results that differ from other types of processing such as punching and, of course, from the usual conception of the composite panel as a cassette-type tray. It can be made with CNC, with a wall saw or a portable one. The partial milling of the panel allows the subsequent folding of the pieces to give them creative shapes.