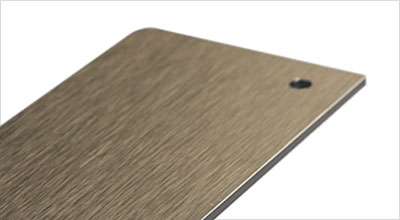 ALUWEDO Embossed Aluminum Composite Panel
The embossed ALUWEDO has different colors available.
Protruding and sunken brings people strong third dimension. It's a better choice to make your wall compared with normal Aluminium Composite Panel; this has a great improvement for appearance and texture.
Application scopes:
Building exterior &interior curtain walls
Decoration of reformation story addition for old building
Decoration of interior walls, ceilings, bathrooms, kitchens, balconies, and shops door decorations
Advertisement board, display platforms and signboards, wallboard, and ceilings for tunnel
Industrial materials, vehicle, and boat materials
Customized specifications are accepted
Item

Technical Requirements

Exterior panel

Interior panel

Coating Thickness(test)

≥25μm

≥16μm

Coating Adhesive(test)

≥1 step

Gloss Tolerance(test)

limit of error≤10

Pencil Hardness(test)

≥HB

Boiling Water Resistance(test)

No change

Color Difference test

≤2.0

—

Acid Resistance test

No change

Alkaline Resistance test

No change

Grinding Resistance test

≥5μm

—

Bending Test

≥100MPa

≥60MPa

180°Peel Strength

≥7N/mm

≥4N/mm
Product Specification:
Thickness:2– -6mm (Better choice in 3mm, 4mm)
Width: 1000— 2000mm (Better choice 1220mm, 1250mm , 1500mm .2000mm)
Length: As required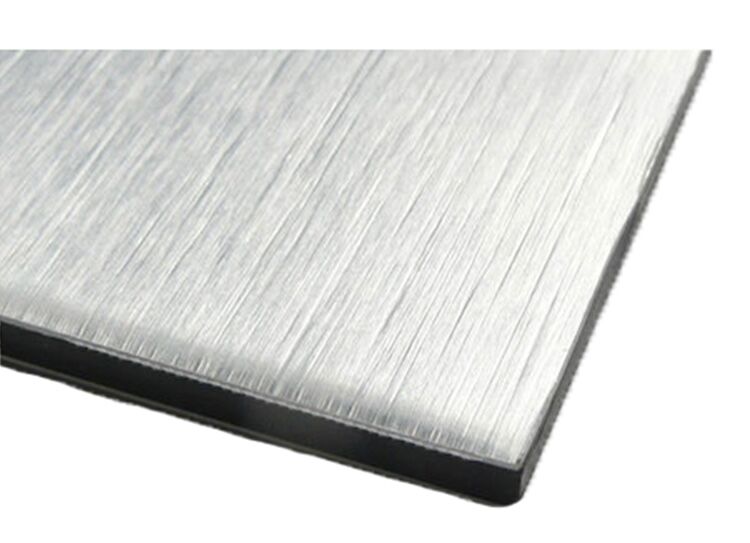 Let's see it in a little more detail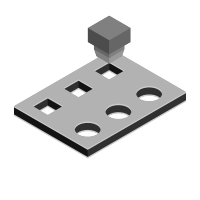 Punching and die-cutting
The composite panel can be punched and die-cut with CNC. The result ranges from the creation of pointillist or artistic style patterns to complicated and detailed drawings on the facade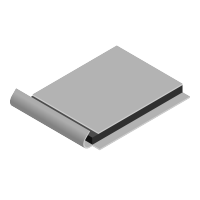 Edging
There are three types of edging:
· Simple, which hides the edging
· Double interior, hides the edge and part of the back
· Double outside, hides the edge and extends a flange that hides the joints with other panel sheets.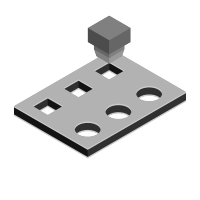 Roller bending
The panel can be easily bent following the minimum necessary bending radii. To do it, it is best to use bending machines with 3/4 rolls.
By bending the product, columns can be covered, concealing the corners with a rounded appearance, etc.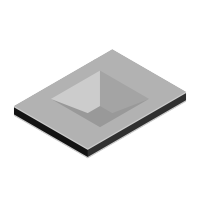 Stamping and engraving
With more limitations than the previous transformations, we find that in the panel, through modifications in its depth, it is possible to make engravings creating forms without having to get to cut-die the panel.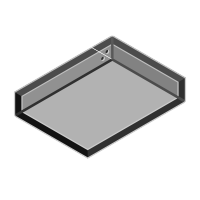 3D Forming
The 3D forming process, besides of being used to manufacturing aluminium composite panel for hanging systems, can also be used to create projected three-dimensional surfaces.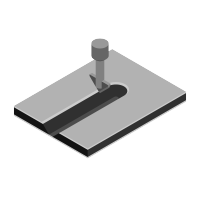 Milling
The milling of the panel gives results that differ from other types of processing such as punching and, of course, from the usual conception of the composite panel as a cassette-type tray. It can be made with CNC, with a wall saw or a portable one. The partial milling of the panel allows the subsequent folding of the pieces to give them creative shapes.